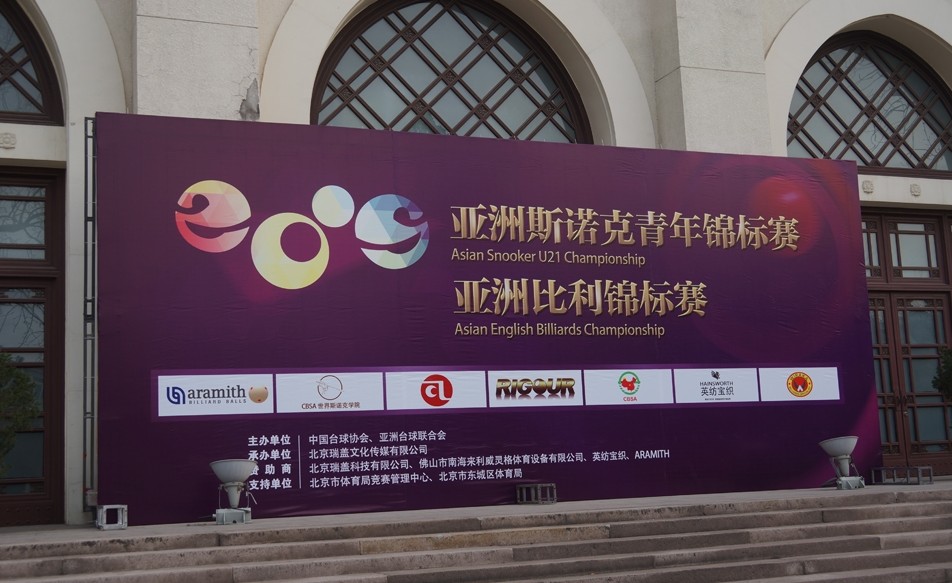 7 April 2015 was the day the 16th Asian Under-21 Snooker Championship took off in Beijing, China. The week-long tournament was held simultaneously with the 14th Billiards Championship. Both events were held by the Chinese Billiards & Snooker Association (CBSA).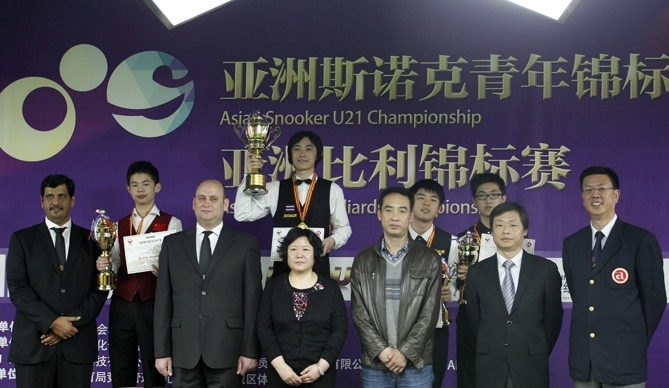 The Asian Under-21 Championships is an annual event held since 1993. The championship had 34 top young snooker players from China, Hong Kong, Korea, Japan, Thailand, Malaysia, India, Iran, Pakistan and Syria.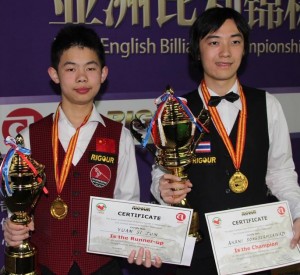 Semi-finalists Akani Songsermsawad (Thailand) and Yuan SiJun (China) had an epic dual, with Songsermsawad emerging the Asian Under-21 Snooker champion with a score of 6:4. As a result, the Thai champion was given a two-year card on the professional World Snooker Tour for the 2015/2016 and 2016/2017 seasons.
Results: (from quarter-finals)

Sponsors:
Wiraka M1 Steel Block Championship Snooker Tables by Wiraka
Hainsworth Match Cloth by A W Hainsworth & Sons Ltd
Aramith 1G Snooker Championship Balls by Saluc S.A.
Photos: