28th SEA games in Singapore, after 22 years Sea games return to Singapore in 2015. Previously hosting the games in 1973, 1983 and 1993, Singapore's fourth time hosting the games is especially significant to the republic as it celebrates its 50th years of independence in 2015. Singapore SEA Games open with a 35 games on 5th-16th June. Officially the Billiards and Snooker match was at New National Stadium Singapore held in OCBC ARENA 4(B1). From 82 athletes has participate from 9 nations Malaysia, Singapore, Philippines, Myanmar, Thailand and Indonesia was competing in billiard and snooker at 10 jun 2015.
officially the Singapore SEA Game's supported with 4 main Sponsors, 10 official, 24 official Partners and 40 official Supporters, where Riley Wiraka one of main supporter of the snooker & Billiards games in SEA games 2015.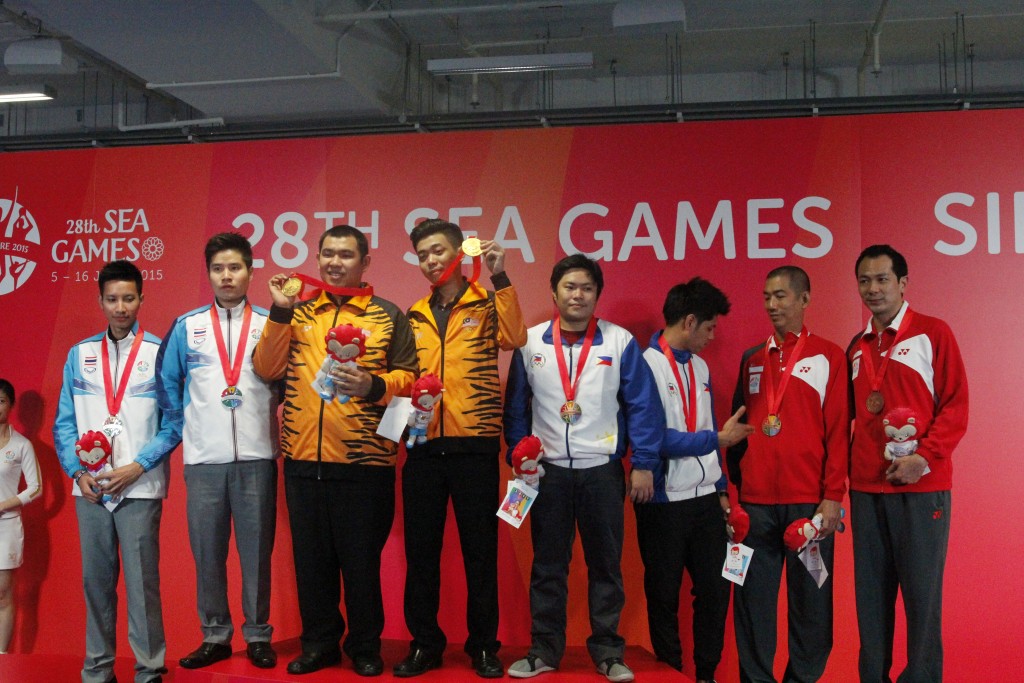 Mens double categories Malaysia Players 28th Thor Chuan Leong and Moh Keen Hoo 30th old on the right side and the left side, they beat in the final round with Thailand Players kristanut L. and Yotharuck Ratchayothin and have score 3-1 brought Gold Medals for Malaysia in SEA Games on 10 June 2015. Thor Chuan Leong also won the Gold Medals for Men's Gold Medals for Men's Snooker single Categories.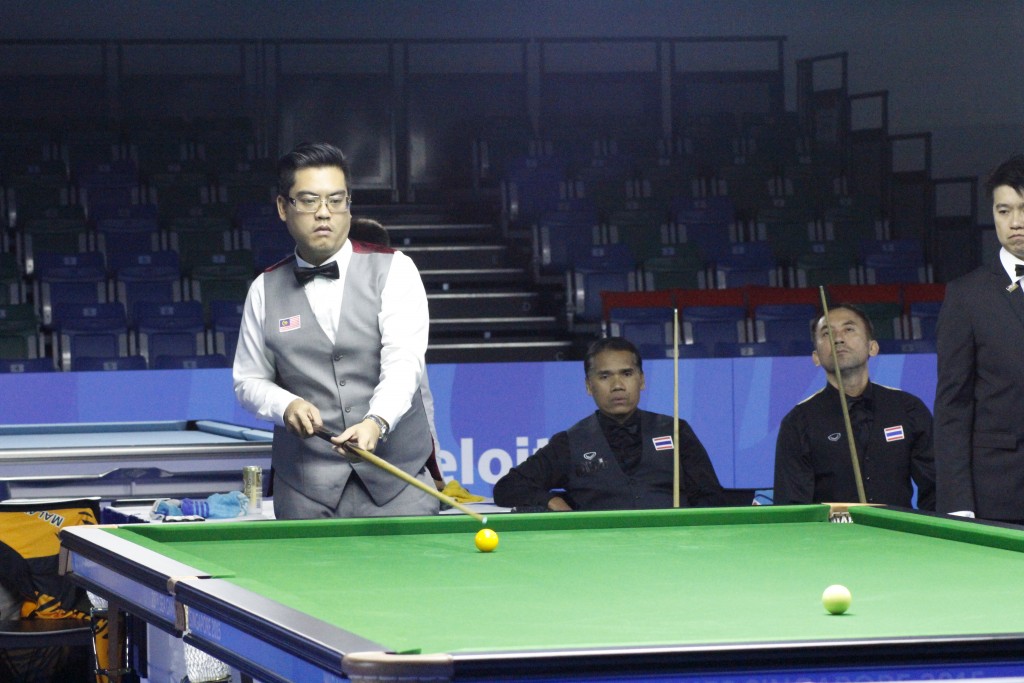 Mohd Reza one of the Top Snooker Malaysian Players has been Qualified for SEA Games and International games. Mohd Reza has been won lot of championship in snooker series those make him more to qualify for international games.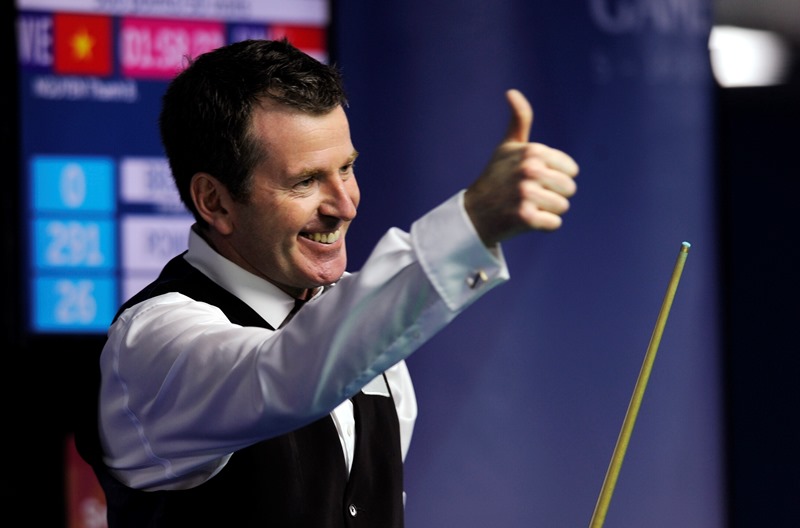 Team Singapore's Peter Edwards Gilchirst Won 2 Gold and 1 Silver in the SEA Games, Gold for Men's single for Men's Double players. Peter Gilchrist won a gold medal in the SEA Games English billiards finals. He has been won lot of game from 1988 to 2015. The 47th old man with 3 times world championship, has now won each of the four SEA games. He won's 3 Medal, make proud for Singapore.

Results after 10 of 10 Events for billiards & Snoooker matches on 10 june 2016

Credit goes to: http://www.seagames2015.com/