The country of Myanmar hosted the 17th Asian Billiards, 19th U-21 Men's Snooker and 2nd Ladies Snooker Championships from 8-24/03/2018 at the Rose Garden Hotel Yangon. The championship had feature some 80 participants from 12 Asian countries: Pakistan, Thailand, India, Iran, Syrian Arab, Korea, Singapore, Hong Kong, Qatar, Sri Lanka and host Myanmar. The championship saw some of the very best players in Asia gather during this event. Myanmar had hosted the event twice in 2003 and 2008.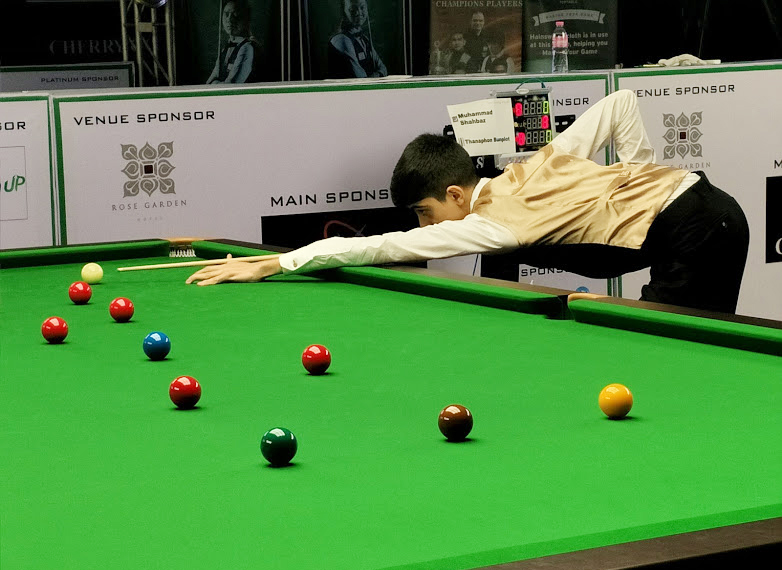 When Myanmar held the tournament for the first time in 2003, Kyaw Oo won a silver medal in billiard, while the other performance of note was Aung San Oo's who placed fourth in 2008.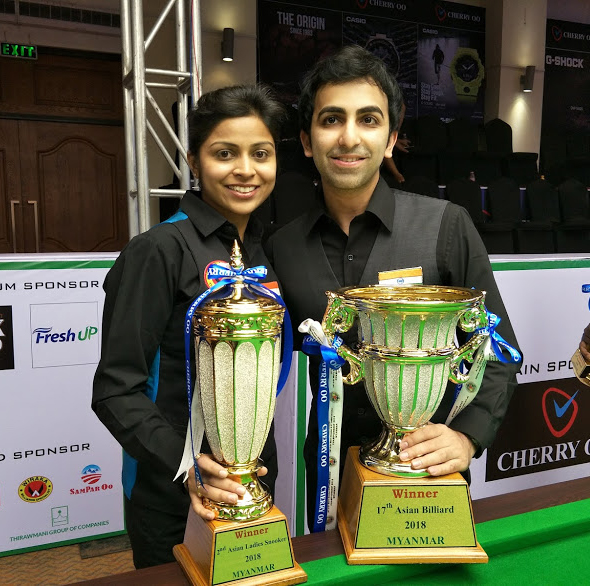 The billiard segment of the competition will see some former Asian and world champions in action, with several old hands from the host country in contention as well. Aung San Oo was a coach to the national billiard squad at the 29th SEA Games in Malaysia last year. Having represented Myanmar since 1996, he has won several gold medals and brought great acclaim to the country.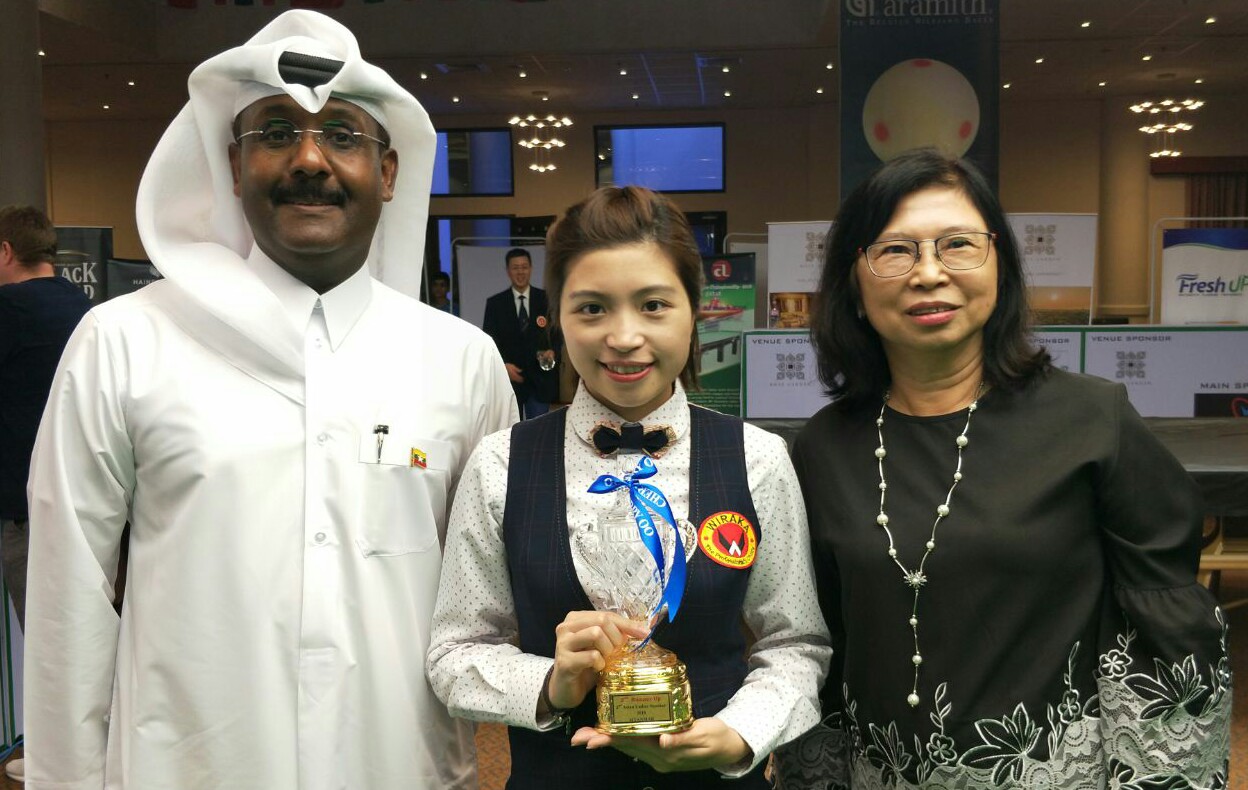 The home nation had field 15 cueists – the largest from any single country, followed by India and Thailand – and the tournament, beside valuable exposure, had enabled the local players to compete with the best in Asia.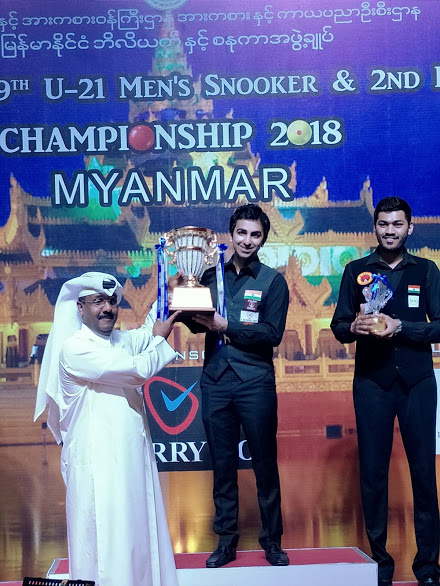 It looked like just another routine win for multiple-time World and Asian champion Pankaj Advani. In an all-Indian final at the 17th Asian Billiards Championship, Advani successfully notched up an effortless win over Bhaskar Balachandra 6-1 to lift the title. Another Indian created history in Yangon on Saturday (March 24) Amee Kamani went down in the pages of history as the first Indian woman to win an Asian Snooker title. Kamani broke no sweat as she defeated Baipat Siripaporn of Thailand 3-0 to win the 2nd Asian Snooker Championship in Yangon.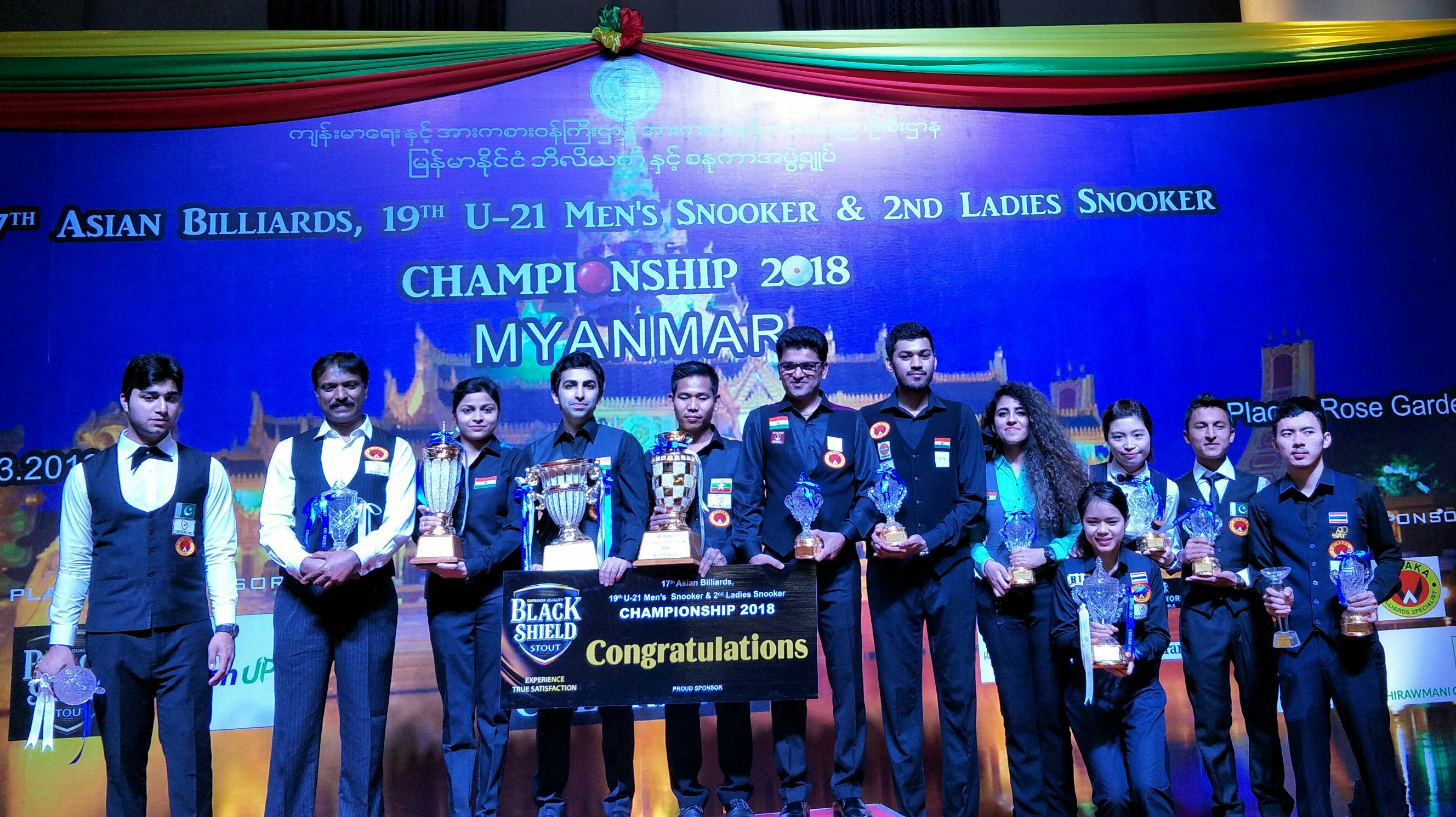 RESULTS:
Men's Billiards Final:
Pankaj Advani beat Bhaskar Balachandra 6-1
(24-100(100), 102(102)-06, 101(83)-59, 100(94)-00, 101(96)-00, 102-40, 101(99)-51)
Women's Snooker Final:
Amee Kamani beat Siripaporn Nuanthakhamjan: 3-0: (49-11, 83-46, 72-24)
Men's Under 21 Snooker Finals:
Aung Phyo (Myanmar) 6-4 Haris Tahir (Pakistan) (4-93, 112-7, 58-51, 24-97, 47-69, 72-28, 44-52, 55-42, 77-24,59-42)
The official tables sponsored by Wiraka. Official cloth: Hainsworth Match and the official balls : Aramith 1G Tournament Snooker Balls/ Aramith Pro Cup TV Billiards Balls( 3 pcs/set)