2017/18 CBSA China (Asia) City Snooker Club League Grand Final is a team event which has attracted 50 open category teams and 34 amateur category teams from over 31 Chinese Cities and Oversea cities from Cambodia, Hong Kong ,Iran, Malaysia and Thailand.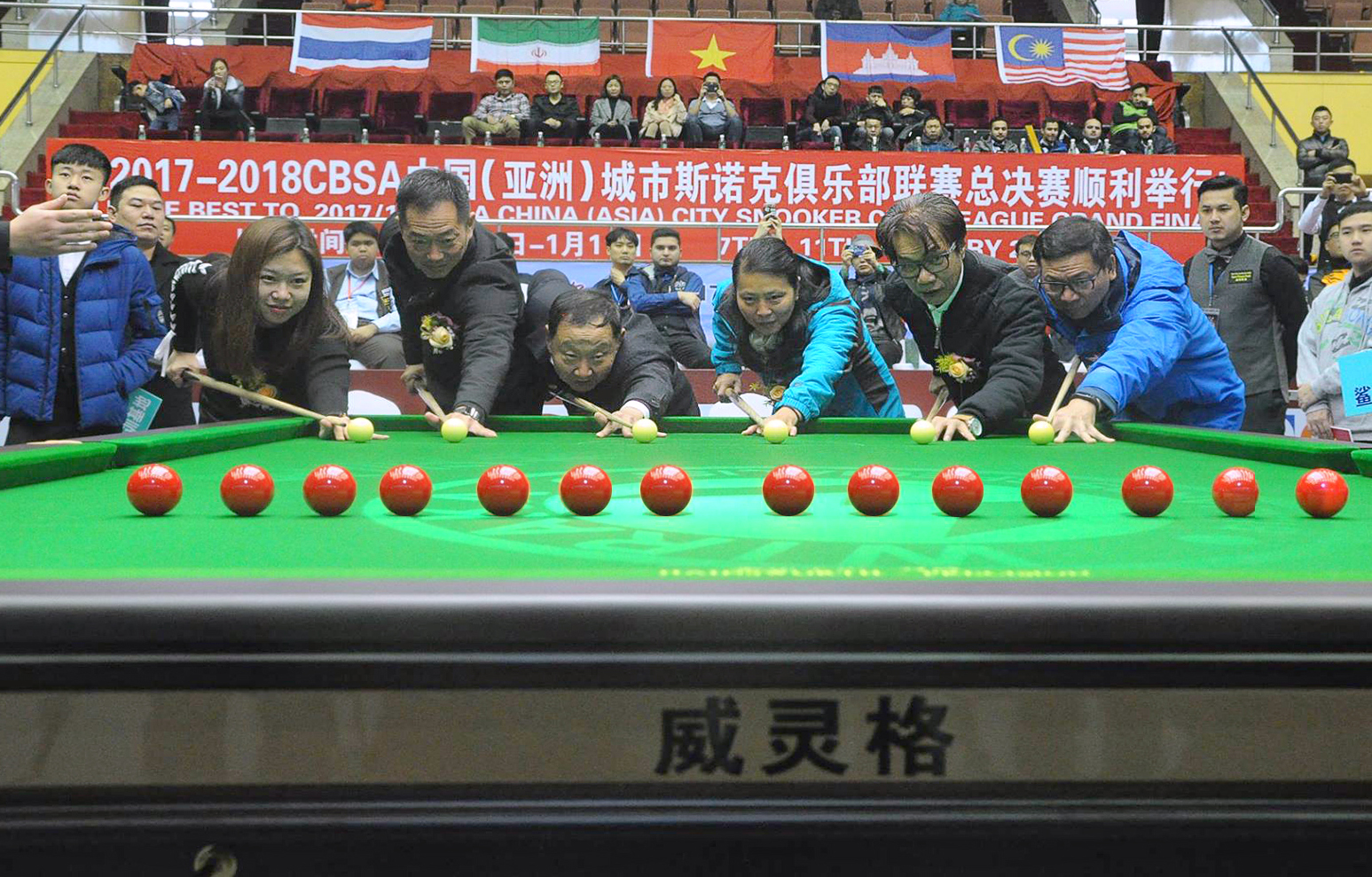 It was hosted by the China General Sports Administration Small Ball Management Center and China Billiard Snooker Association with the support by the Asian Confederation Billiards Association (ACBS), organized by Foshan Sports Bureau, Nanhai Sports Cultural Bureau, Foshan Nanhai Riley Wiraka Sports Equipment Co Ltd, Sponsored Partners are Wiraka Pte Ltd (Snooker Tables), Saluc (Aramith Balls), AW Hainsworth (Snooker Cloth), Tianti Sports (Intelligent Billiard App).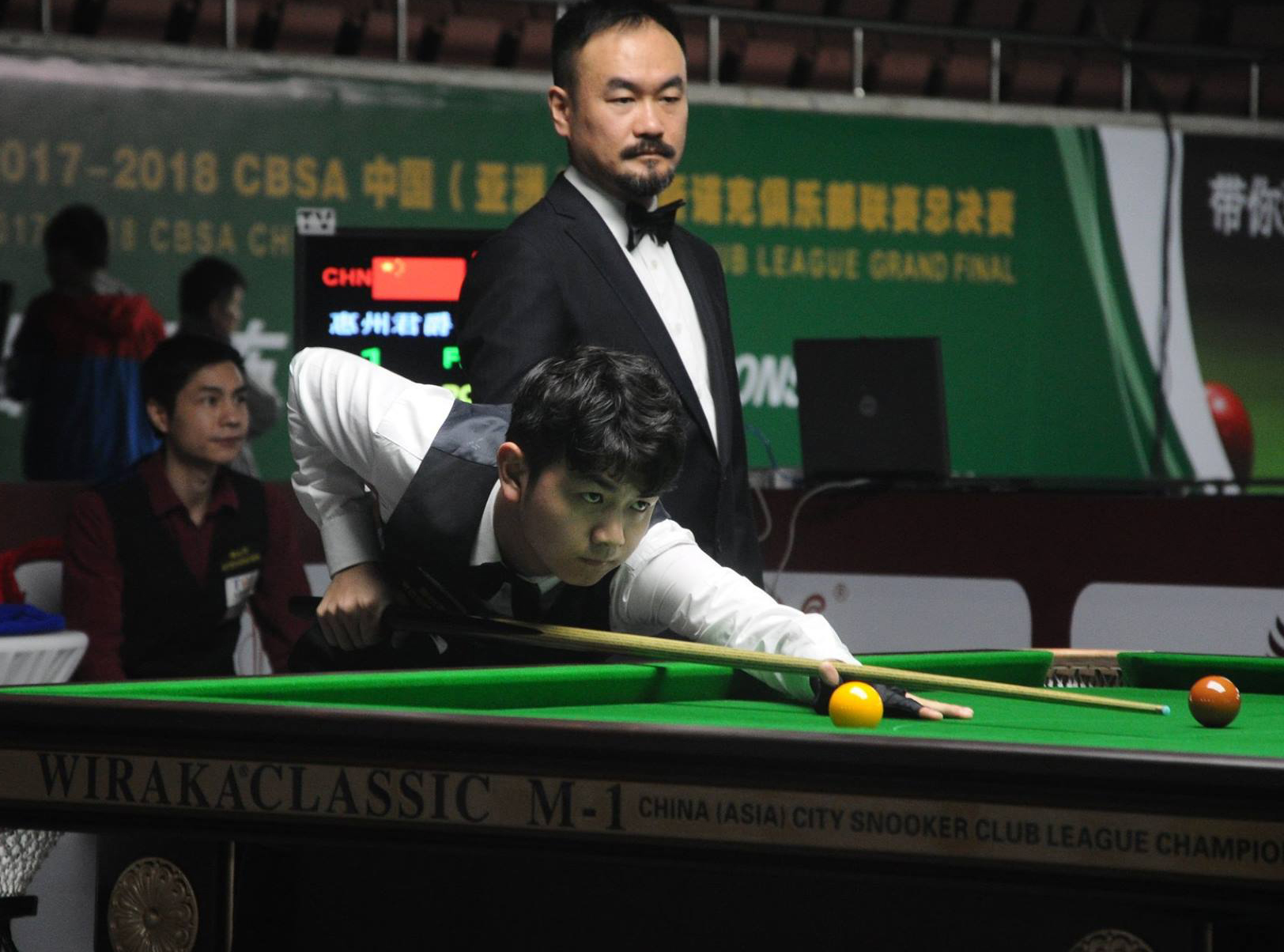 On 11th January 2018, the 2017-2018 CBSA China (Asia) City Snooker Club League Grand Final concluded in Foshan Nanhai Gymnasium with Team WP from Malaysia (Moh Keen Hoo, and Lim Kok Leong.) beating Thailand's Hi End Team (Noppon Seangkham and 17th year old female player Nutcharut Wongharuthai), they are also the first ever mixed double team, to win the prize money of RMB105,000 while Team Hi End bagged RMB70,000.00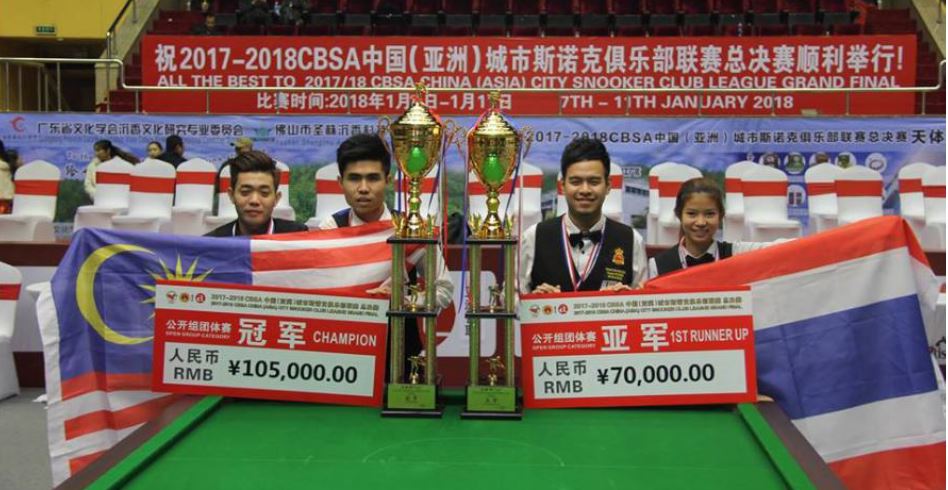 In the first round, Moh Keen Ho defeated a nervous Nutcharut with 63 points to 6. In the next round, Noppon, continuing his excellent performance of 100+ points break since the start of the tournament, made a break of 139 in the frame, levelling the competition to a draw. The third round was a double play. Lim dedicated himself into the match, beating his opponents 82-22, putting Team WP ahead at 2-1.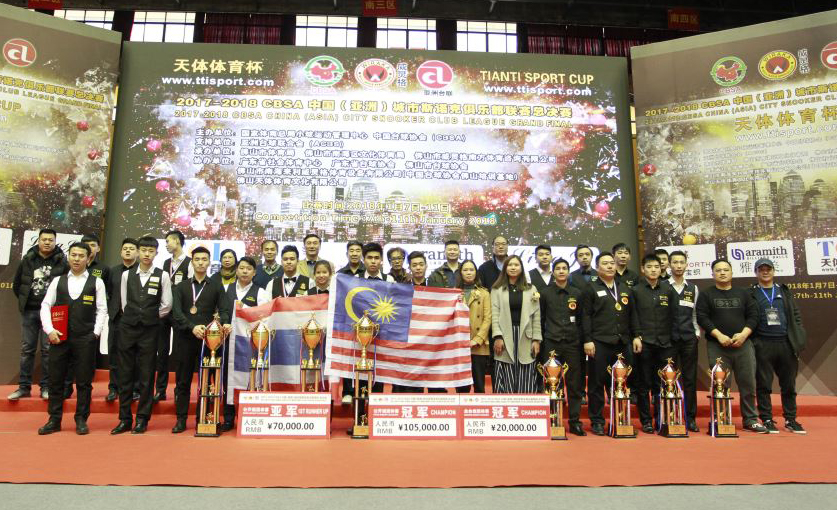 In the fourth match, Moh played against Noppon for the single frame. Mistakes made by both caused the points to equalise for a long time. Eventually, Moh switched to a defensive strategy to pull ahead. At this critical juncture, the table was left with blue, pink and black balls. Noppon tried to reverse the situation, but lost when Moh potted the blue and pink balls to win the fourth round with the score of 82-38. Under the heavy pressure to win back the fifth round's single frame, Nutcharut made mistakes after mistakes to give the game away, scoring only 22 points against Lim's 70 points, who secured Malaysia' Team WP victory 4-1 against Thailand's Team Hi End.