28th SEA Games in Singapore, after 22 years Sea Games return to Singapore 2015. fourth time hosting the games is especially significant to the republic as it celebrates it's 50th year independence 2015. Singapore SEA Games open with 35 games on 5th June -16th June 2015. officially the Billiard and Snooker match was at New National Stadium Singapore held in OCBC Arena Hall 4(B). From 82 athletes has participate from 9 nationals as Malaysia, Singapore, Philippines, Myanmar, Thailand and Indonesia was competing in the games at 10 June 2015.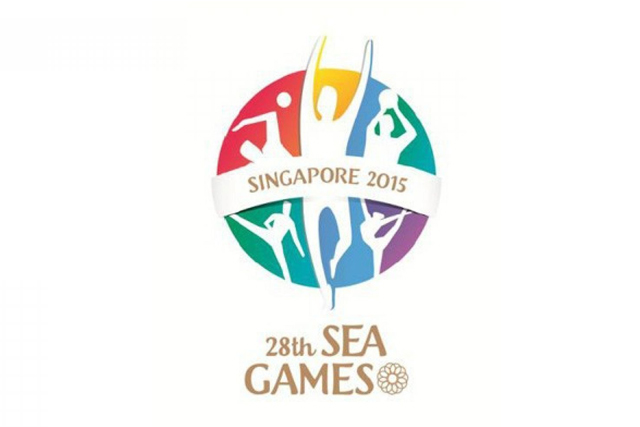 Officially the Singapore SEA Game's supported with 4 Main Sponsors, 10 Official Sponsor, 24 official Partners and 40 Official Supporters, where Riley Wiraka one of official main supporter of the Snooker & Billiard games in SEA Games 2015.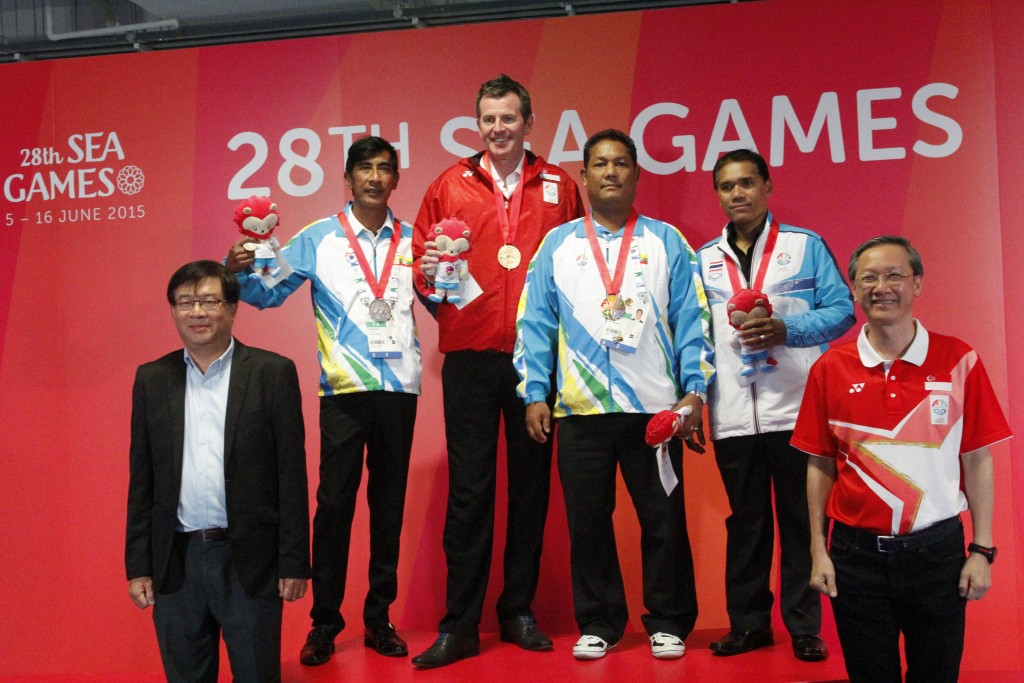 47 years old three times SEA Games champion and two time Asian Games medalist Peter Gilchrist specializes in billiards rather than the pool events. Team Singapore's Peter Edward Gilchrist Won 2 Gold and 1 Silver in SEA Games, Gold for Men's single English Billiards (500), English Billiard and Silver for Men's Doubles players. Peter Gilchrist won a gold medal in the SEA Games English billiards finals. He has been won lot of game from 1988 to 2015. He won's 3 medal for Singapore.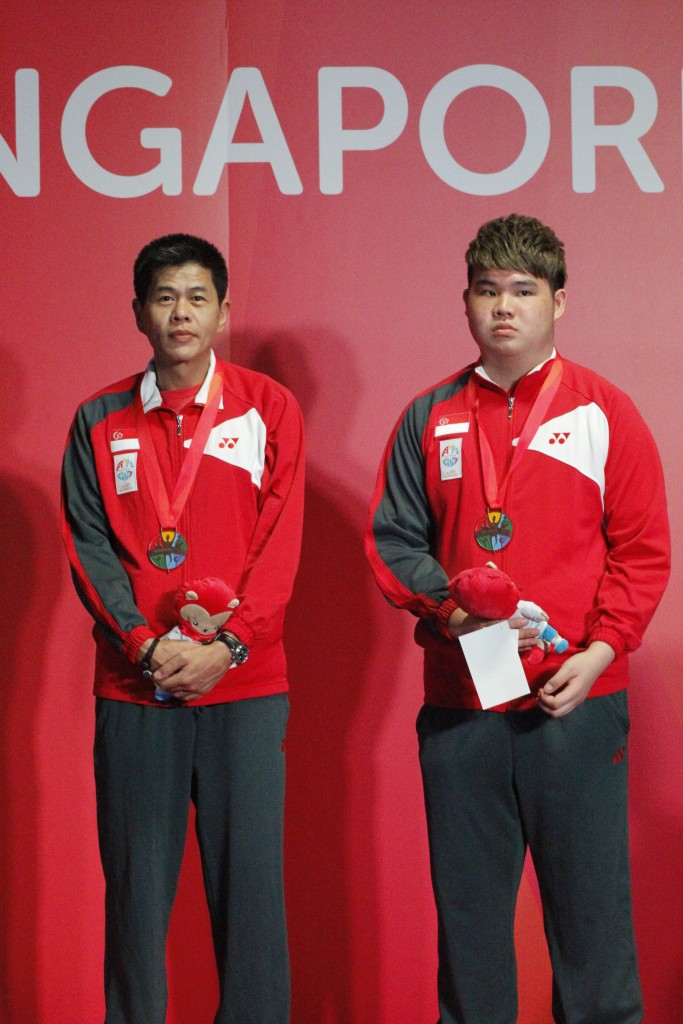 TOH Lian Han and YAPP Aloysius won Bronze medal in Men's 9 Ball Pool Doubles. and Won Bronze Medals.
Result of the Match: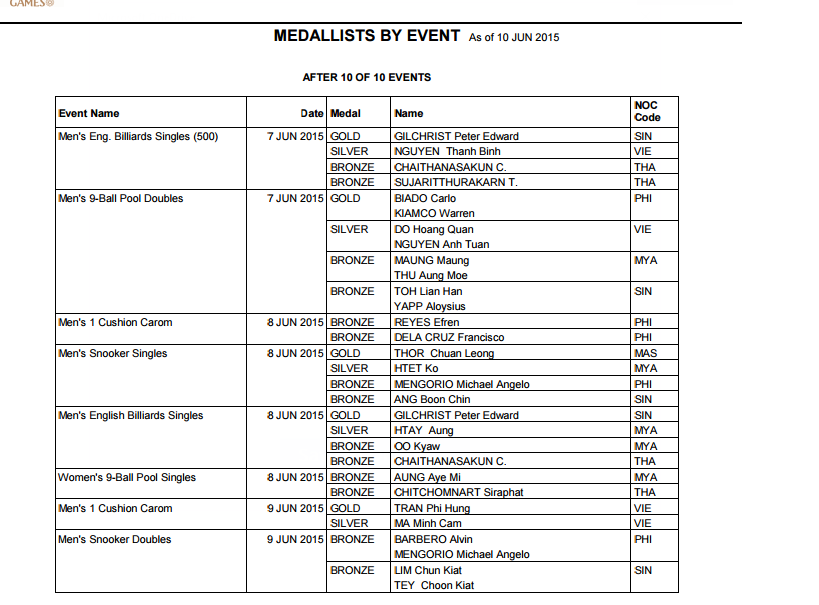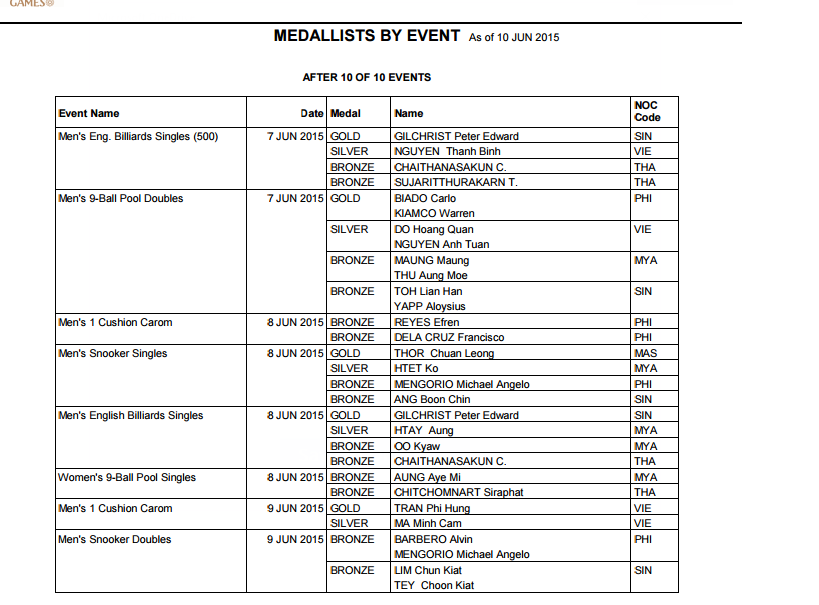 Table Sponsor: Wiraka M1 Tournament table is an official table for S.E.A Games
Cloth:Hainsworth Presion
Balls: Aramith Ball
Credit to: 28th SEA Games Official website
Gallery: