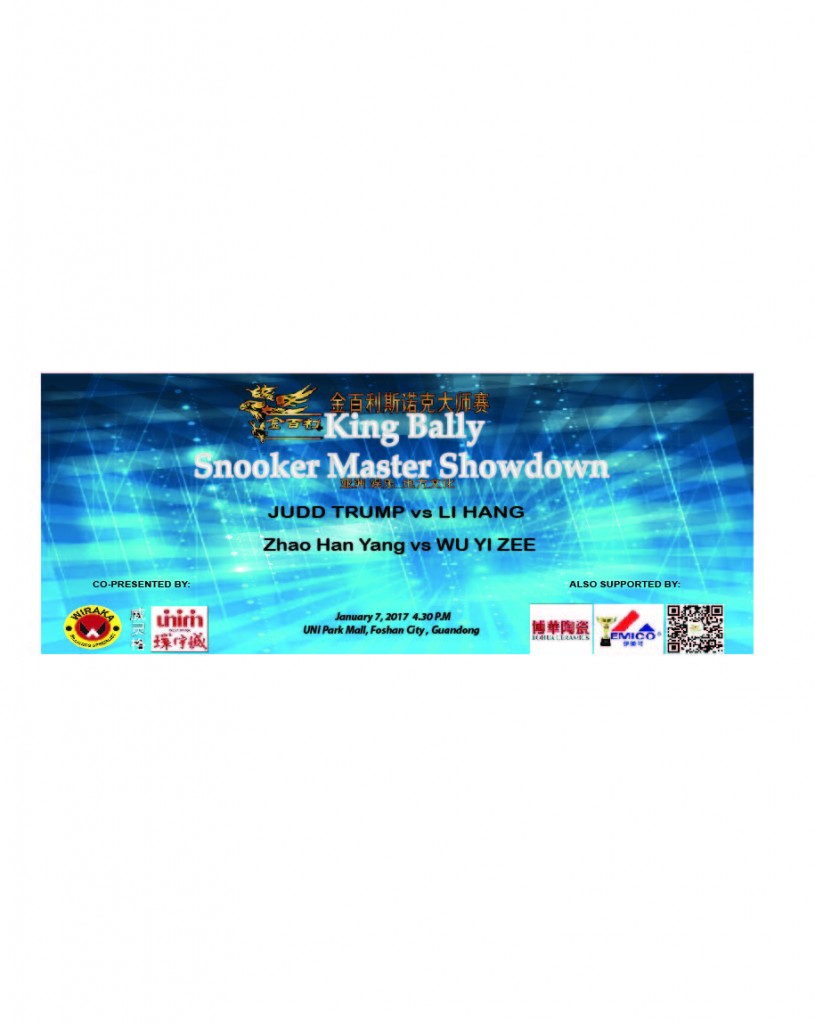 Kingbally Master Showdown, will be in Guandong Uni Park Mall Foshan on 7 2017. The event was organised by Foshan Liwei Ling Ge Sport Equipment Co.,Ltd and King Bally Media Company Co-Sponsored, and Table sponsored by Wiraka. The Events were broadcast live by the Guandong TV station invited former nation champion Mr. Guo Huo to the event, the organiser in addition to attract fans and shopping malls to watch the guests, the assembly also set up a live audience competition.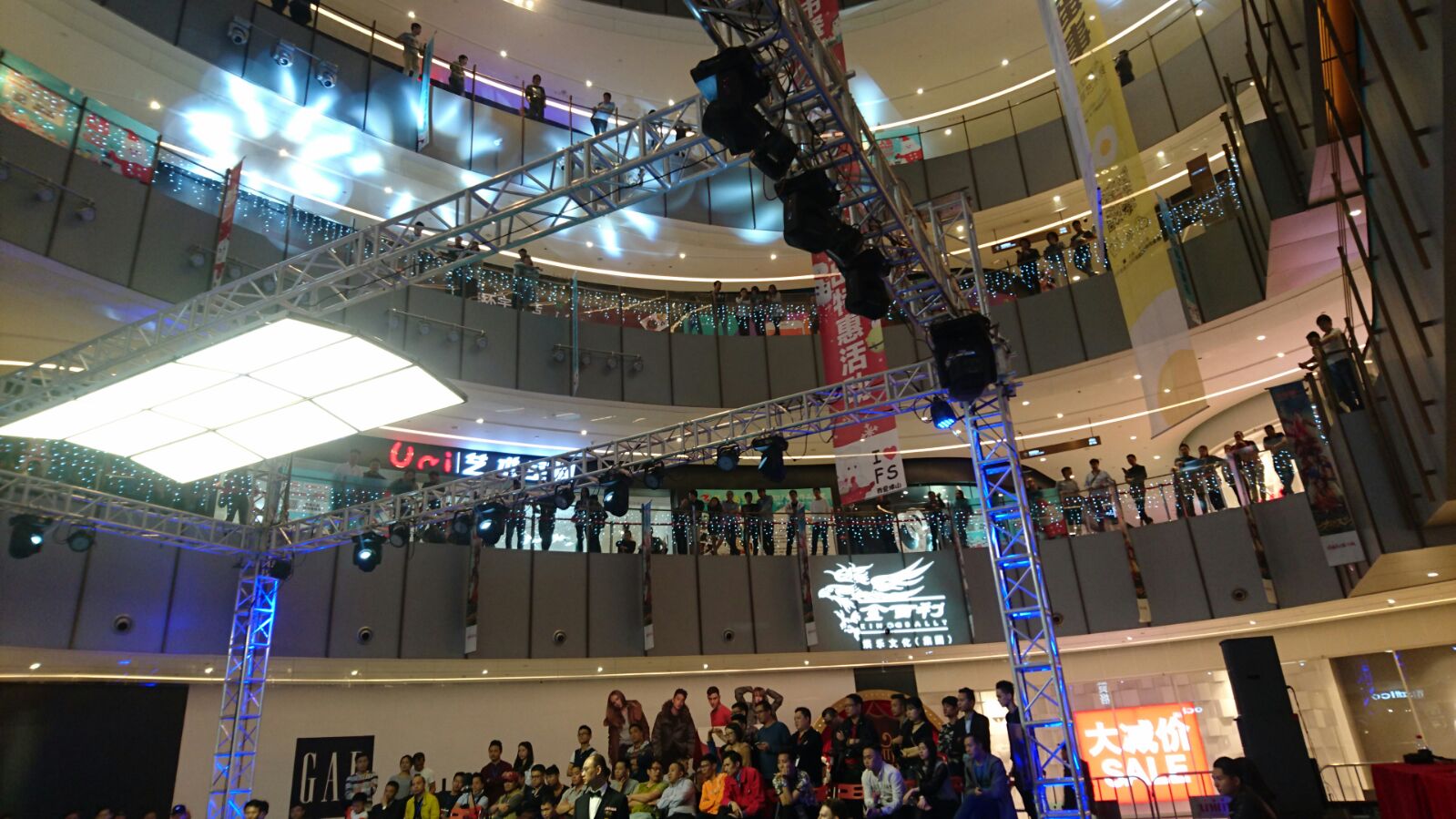 Judd Trump together with the Chinese Snooker "90" teenager Li Xing willing training best players 13th years old Wu Yize and "Young Zhao Han Yang" to reach the universal city, immediately launched the "kimberly Snow G Master" of the conference. Originally participated in the activities of the star of the future Lau Hong Hao failed to attend due to participate in the competition replaced by Zhao Han Yang attended.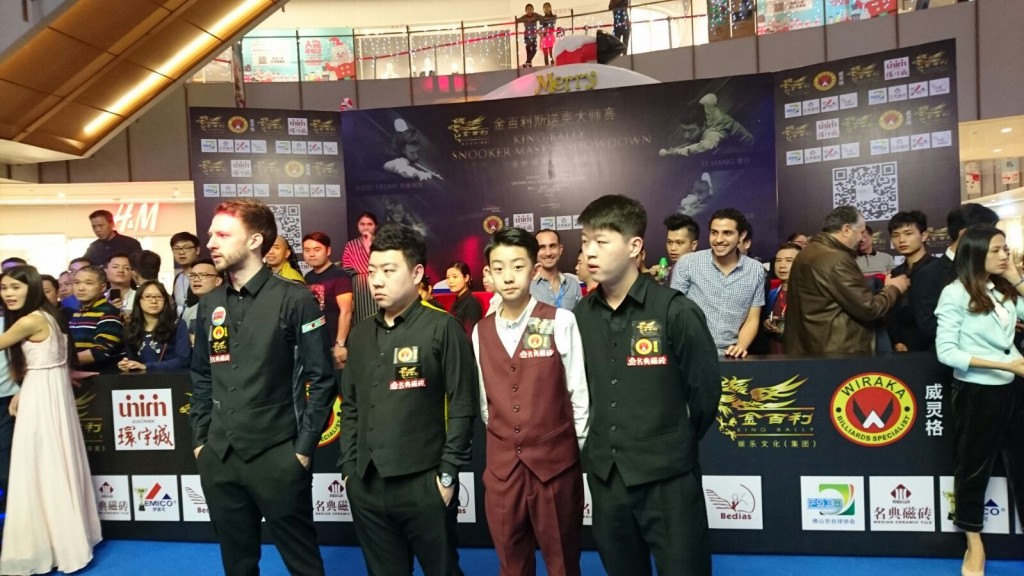 Activities started by the wellington training base player Wu Yize and Zhao Han Yang for the game, the two are able to play over a hundred players. Zhao Han Yang began to get started war with 3-1 to win the division of the battle. Wu Yize and Zhao Han Yang for the game the two are able to play over a hundred players, these two youngsters from our Wiraka Billiard Academy players.
Judd trump have been interview in Foshan TV and Top147. The event set up the scene of the audience compete for the link, the winning three visitors were able to get autographed by Judd Trump club, and the fourth can also get a red wine.
Table Sponsor: Wiraka M1 Tournament table is an official table
Cloth: Haninsworth Presion
Ball: Aramith
Credit to: Kinbally facebook page, 147Top website.
Gallery: